Corporate Training Solution
The future of learning made easy for you
Organizing and conducting trainings in classic classroom-based events is increasingly confronting companies with organizational and financial challenges. On the one hand, staff should be trained in a practice-oriented and workplace-related manner, but on the other hand, it should also be ensured that all employees can participate in the training. In everyday working life, this often cannot be guaranteed across the board.

Our mission revolves around supporting the success of your team within the workplace. We offer high quality technical training via a digital platform to enhance the skills and knowledge of you employees ensuring smooth productivity. By fostering a culture of excellence and sustainability within your organization, we strive to enable growth and help your business thrive.
Enabling the possibilities of the future
Your benefits at a glance: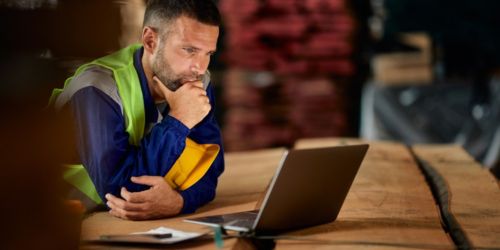 Maximum impact through multi-faceted training techniques that include various training methods
Up to date content from our subject matter experts including the latest industry trends
Smooth integration with leading productivity tools for a consistent learning journey
Regular evaluation to assess and deepen employee understanding
Clearly structured reportings that allow real-time performance metrics and KPI tracking
Analysis of the ROI in order to measure the effect of your trainings investments
Foster motivation of teamwork and knowledge sharing
Implementation of customized content to create a learning platform tailored to your organizations' needs
Save time, money and nerves!
Minimize your organizational effort with our platform. The platform takes over tasks that can easily be automated, such as reminding individual employees of training deadlines before they are about to end. It can also show you the current training progress in clear reportings at any time.
Content checked by TÜV Rheinland experts
TÜV Rheinland experts regularly check that the modules are up to date
Updates are automatically provided in the system
New modules added during the contract term are automatically activated
The individual assignment of training modules enables effective risk minimization
Full transparency of costs
Choose the right plan for your business. All training topics are included and there are no hidden costs. Select as many trainings as needed for your organization - without any additional costs!